India
Question # 1
Who will replace Parameswaran Iyer as the CEO of Niti Aayog ?
Answer : BVR Subrahmanyam
Question # 2
Which leading IT services company has made an unusual offer to students who were recruited from campuses at a Rs 6.5 lakhs per annum package to join at the lower Rs 3.5 lakhs per annum package if they do not wish to wait for the joining date ?
Answer : Wipro
Question # 3
What is special about this double decker bus in Mumbai ?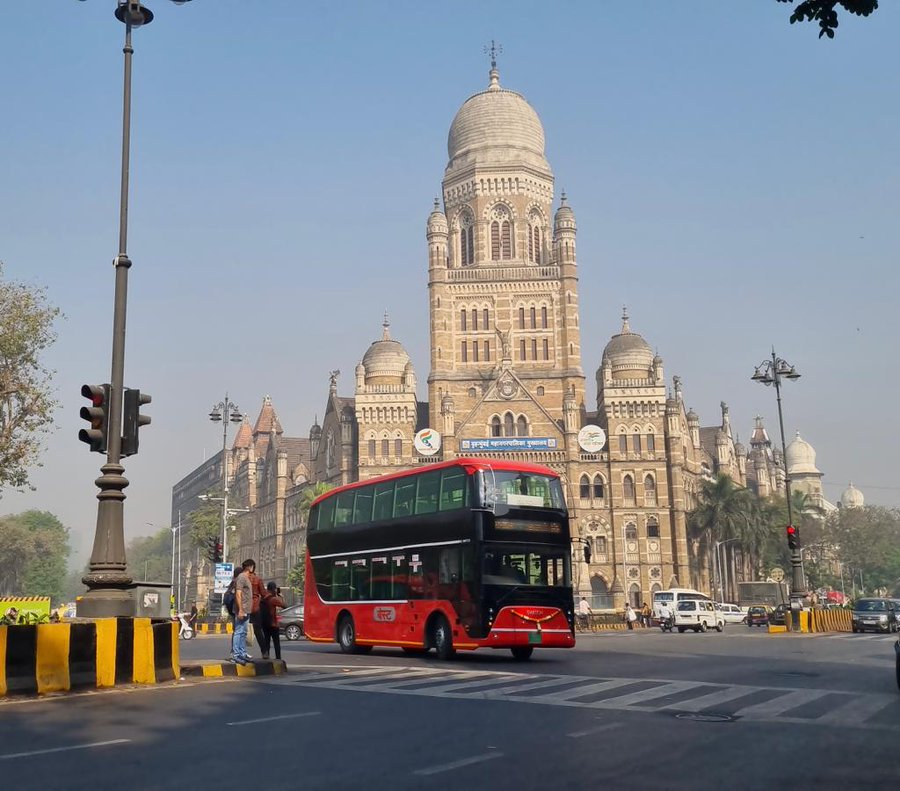 Answer : First Electric Double Decker bus
Question # 4
Which brand of Hindustan Unilever recorded 1 billion $ in sales revenue creating a new record?
Answer : Surf Excel
Question # 5
With which payment service in Singapore has UPI been integrated that will make easier and faster digital payments across the two countries ?
Answer : PayNow
Question # 6
Indian distillers want to export Indian whiskey to UK but they are facing an issue. They are not allowed to call them Indian whiskey. What would they be called as per the UK regulations if they are less than three years ?
Answer : Spirits
Question # 7
Which group has bagged the title rights for Women's Premier League (WPL) ?
Answer : Tata Group
Question # 8
Which former independent director of Adani Green has resigned from its board as RBI has approved his appointment as Chairman of Indusind Bank ?
Answer : Sunil Mehta
Question # 9
Name this Michelin chef who has a luxury dining restaurant in Thailand. He has come on a 20 day residency at Hyatt , Delhi where each meal costs Rs 50,000 and has already got sold out.
Answer : Gaggan Anand
Global
Question # 10
For what important position has President Joe Biden appointed Indian American Ajay Banga ?
Answer : President of The World Bank
Question # 11
Air India has placed a big order for Airbus A350 planes. These planes will have Trent XWB engines. Who manufactures these engines?
Answer : Rolls Royce UK
Question # 12
Which Indian origin business person and former Deloitte CEO is in line to take over as the Chairman of SAP worldwide after the current Chairman Plattner's term ends next year?
Answer : Punit Renjen
Question # 13
Which country in Africa is the biggest export market for Bajaj Auto's motorcycles ? Bajaj Auto has announced cut in their production because this country has a sluggish economy after a demonetisation in 2022.
Answer : Nigeria
Compiled by
G.Mohan Twitter IndiaBusinessQuiz@go_mohan